Why Certainteed Vinyl Siding
---
1: CERTAINTEED VINYL SIDING – RATED #1 BY BUILDING PROFESSIONALS
CertainTeed vinyl siding products combine to offer the industry's most complete line – the #1 choice of building professionals. For 21 years in a row, independent surveys from every major trade publication have confirmed CertainTeed as the preferred brand of architects, designers, builders and remodelers.
---
2: COLOR & STYLE LEADERSHIP
CertainTeed offers the widest array of modern colors in the industry and was the first to introduce unique, darker shades. All CertainTeed vinyl siding products are covered with PermaColor™ Lifetime Fade Protection and are certified through the Vinyl Siding Institute's Certification Program*. CertainTeed has a broad choice of styles that complement any architectural design and was the first manufacturer to produce siding utilizing a direct transfer system from real cedar boards for natural TrueTexture™ finishes.
*For a complete list of products and colors certified through VSI's Certification Program
visit the website at www.vinylsiding.org.
---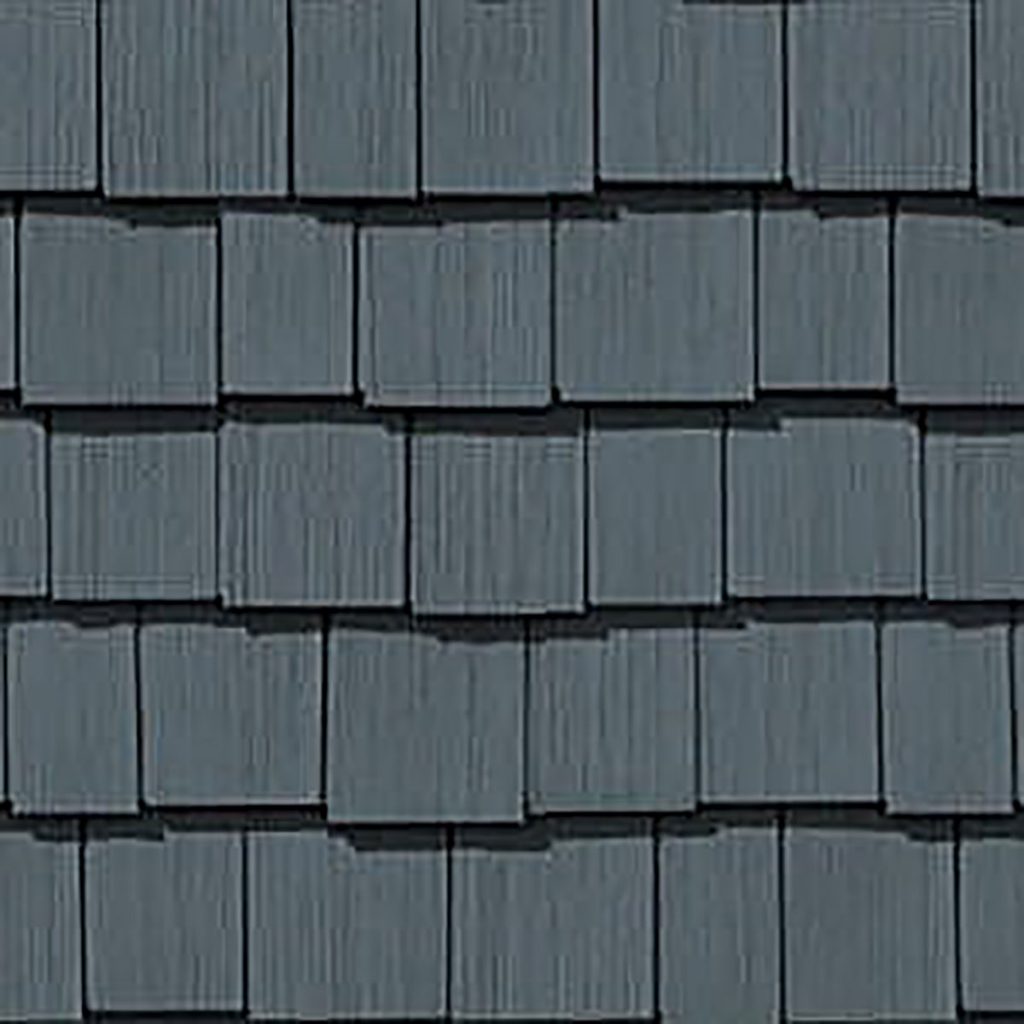 3: CEDAR IMPRESSIONS® & NORTHWOODS®
LEAD THE WAY IN CEDAR SHINGLE SIDING
CertainTeed is the only manufacturer that offers two beautiful choices of cedar shingle siding. Cedar Impressions, the industry leader made of injection molded polymer, replicates the authentic look of perfection shingles and rough-split shakes. Northwoods, the best looking vinyl shake in the market, replicates real cedar shakes through a unique continuous vacuum-form process.
---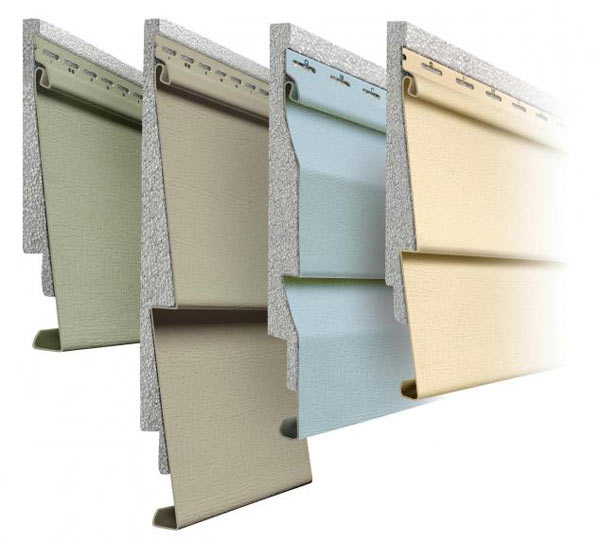 4: CEDARBOARDS™ – GREEN AND BEAUTIFUL
CedarBoards™ Insulated Siding insulates the entire wall – including studs, and can increase the overall thermal performance, helping to reduce heating and cooling costs. A sustainable "green" product, the Double 6″ panel contains up to 74% recycled content – the highest recycled content of any vinyl siding product on the market. It is one of the few cladding options available today that qualifies for NGBS green building credits. Aesthetically,
CedarBoards flat even face and natural rough cedar texture create the look of wide board wood siding.
---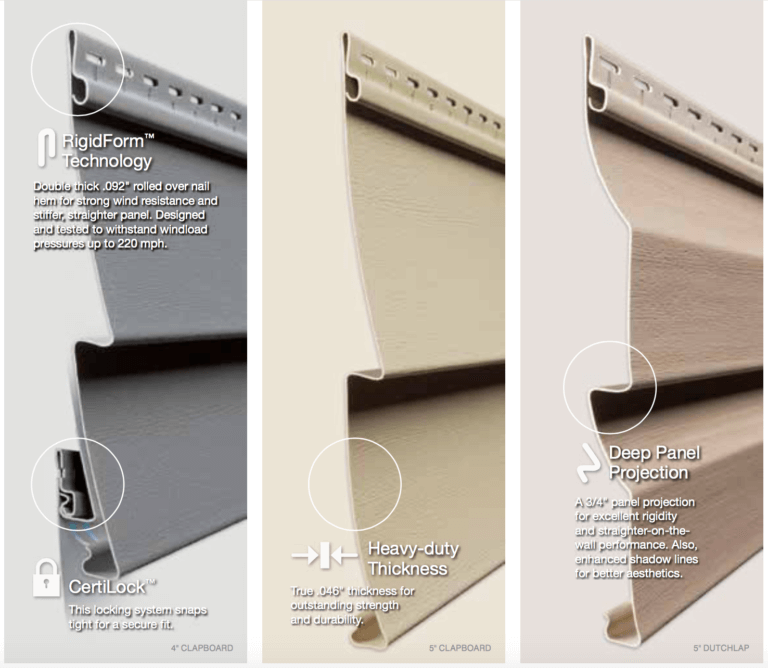 Monogram offers more value added features than any other siding in both traditional and longer length panels and is the premium category volume leader. Monogram not only remains the undisputed color champion, but was the pioneer for performance attributes including the patented STUDfinder™ Installation System, RigidForm™ rolled-over nail hem, and self-aligning CertiLock™, to mention only a few. Monogram is the standard to which other sidings are compared.
---

6: PATENTED STUDFINDER™ INSTALLATION SYSTEM
STUDfinder™ is the only system in the industry engineered with an integral
installation guide on every panel, designed for fast accurate and secure installation. Nail slots align with construction standards of 16" on center, with indicator letters centered under each nail slot, making it easy to locate studs. Securely fastening to studs helps optimize siding performance, as well as avoiding the dangers of driving a nail into electrical wiring, plumbing or mechanical systems in the wall cavity. STUDfinder is featured on all traditional CertainTeed sidings and has tested up to 25% faster to install than ordinary vinyl siding.
---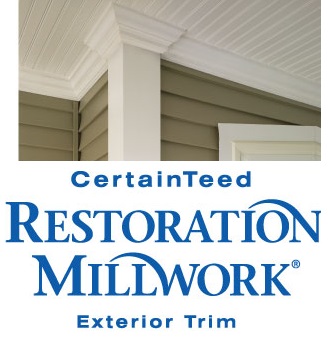 7: DECORATIVE TRIM VINYL CARPENTRY®& RESTORATION MILLWORK®
CertainTeed offers a wide variety of finishing touches – two great choices for one authentic, real-wood look. Vinyl Carpentry™ trim replicates the look of real wood with a wonderful assortment of styles and colors that
never need painting. Restoration Millwork® cellular PVC trim is availabl in smooth and TrueTexture™ woodgrain finishes in a wide variety of traditional and specialty profiles that can be milled or painted to create custom designs.
---

8: CONTRACTOR SUPPORT AND RATING PROGRAMS
CertainTeed provides homeowners with the knowledge that they need in order to successfully hire a qualified installer who's differentiated themselves from competition. CertainTeed offers the 5-Star Contractor, ATP Certified Installer, MasterCraftsman and Award of Excellence programs. These programs give contractors the opportunity to earn credentials
so that their customers know they are making the right choice.
Check out our dozens of positive reviews from over the last few months on Google, Facebook and the Better Business Bureau.
What are you waiting for? Call Homeworks at 574.318.WORK or Click Here to have a vinyl siding specialist contact you.
---